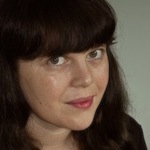 Anna is a maker who enjoys tinkering with wearables and sewable electronics, 3D printers, quad-copters and interactive installations. She works as a technical project manager at UQ ITEE eResearch, specialising in digital humanities projects.
She can often be found at tech meetups, hackathons, unconferences and makerspaces near Brisbane, Australia.
Anna is passionate about open source, open hardware and open data.